Providing Superior Health and Balance Through Chiropractic
"Chiropractic care offers more than just pain relief. Pain or symptom relief is just one of many positive side effects of a properly functioning spine and body."
At ChiroCare for Women, we aim to educate our patients about chiropractic services as well as other conservative solutions to many common health problems empowering them to take a more active and responsible role in restoring and maintaining their own health as well as the people they care about. Dr. Willena Brooks also understands that although many of our patients are suffering from similar pain or symptoms, the exact causes of their pain often differ and therefore, they will require a care plan specific to their condition and desired health goals.
In our office, patient care always comes first. Our doctor always takes the time to listen to her patients, paying special attention to their complaint, the affect that it is having on their quality of life, and what are the desired goals of care. This information allows Dr. Brooks to create an individualized care plan for every patient to address their needs and to meet their health goals.
Finding a chiropractor who understands changing health care needs and the most current techniques and approaches to women's health issues can be a daunting task. Dr. Brooks is the only chiropractor in Columbus who specializes, exclusively, in the care of women. We hope that you will find this site helpful in learning more about chiropractic and the type of care we offer in our office as well as the ways that it and our other wellness services can improve the quality of your life.


Columbus Chiropractic winner of the 2015 patient's choice awards.
Verified by Opencare.com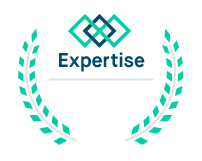 Best Chiropractors
in Columbus

2018