Providing Superior Health and Balance Through Chiropractic
"Chiropractic care is more than just making the pain disappear. It is about learning, understanding and taking care of your body to improve your quality of life."
We aim to educate our patients about chiropractic and other alternative solutions to common health problems in order to motivate them to take a more active and responsible role in restoring and maintaining their own health as well as the people they care about. Our chiropractor also understands that although many of our patients may be diagnosed with the same conditions, they will often times respond very differently to care. Every woman is different and unique. We make sure that the treatment plans we offer are as unique as the one receiving it.
At ChiroCare for Women, attentive patient care always comes first. Dr. Brooks always takes the time to listen to her patients, paying special attention to their complaint, how their condition is affecting their life, and what goals have they set - not only for their current condition but their long-term health goals as well. This allows us to determine an individualized care plan for you to meet your needs and goals while considering your individual past medical history and current health status.

Finding a chiropractic physician who understands changing health care needs and the most current techniques and approaches to women's health issues can be a daunting task. Dr. Brooks is the only chiropractor in Columbus who specializes, exclusively, in the care of women. We hope that you will find this site helpful in learning more about our gentle chiropractic care as well as the ways that it and our other wellness services can improve the quality of your life.


Columbus Chiropractic winner of the 2015 patient's choice awards.
Verified by Opencare.com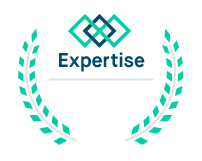 Best Chiropractors
in Columbus

2018